T-shirts, stickers and coffee mugs - plus whatever else you might want to put a design on!

You can read about the two designs below, and click on one of these buttons to go to the right store.

Hint: Zazzle often have discount code sales, so if they aren't having one on when you go to check, keep checking back to save money!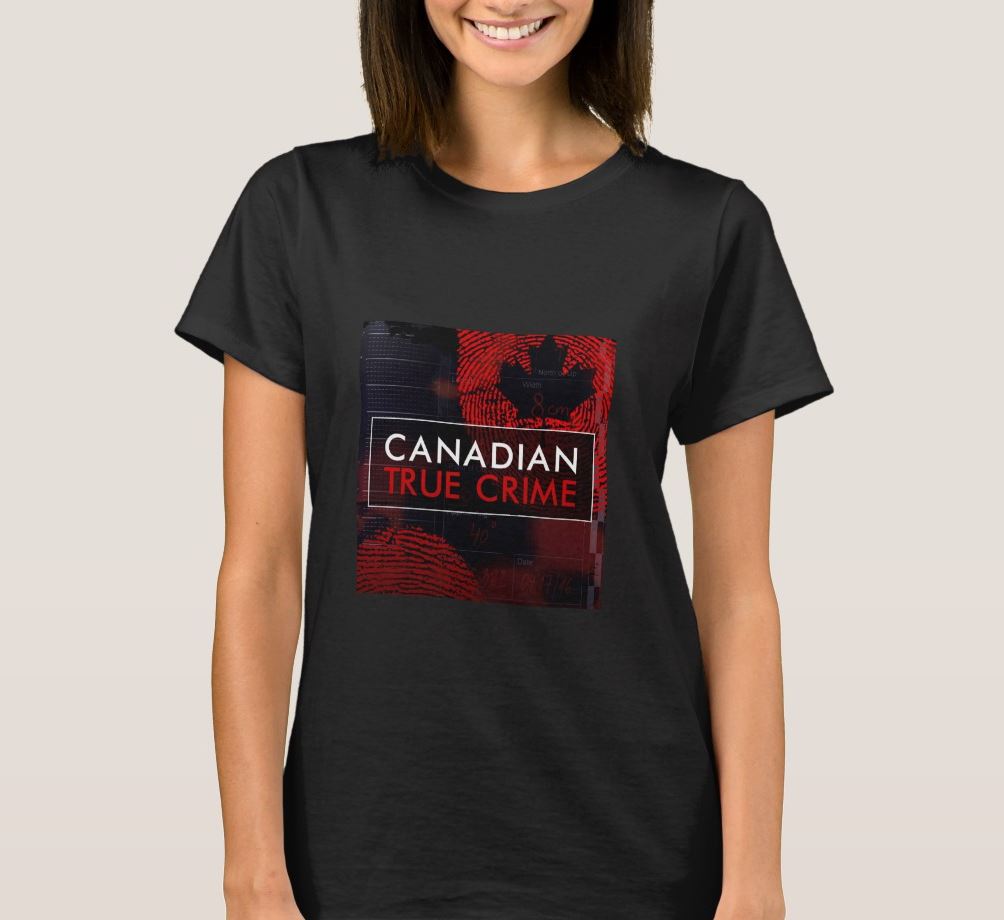 Get the Canadian True Crime logo on t-shirts, coffee mugs and stickers.
Want something a bit more subtle and artsy, with less maple leaves? This Caribou design was specially designed for the podcast by Albertan artist Riley Tenove - see the 'Canadian True Crime' words down the neck on the left.

Artist rationale: the continuous line drawing is a symbol for the convoluted path of true crimes unending resolutions, and the very Canadian caribou is one of several indigenous messengers for death in different ways.