Canadian True Crime is a fully independent podcast with a key focus on honouring and respecting victims and surviors of crimes committed in Canada, and exploring how their loss impacted both their loved ones and the wider community.
The podcast follows a immersive, single-narrator format with ambient background music, and sometimes incorporates media and interview audio clips. Canadian True Crime mainly focuses on solved cases, and sticks to the facts of the crime.
Episodes are generally released on the 1st and 15th of every month.
You can listen to Canadian True Crime on all podcast apps - including Apple Podcasts and Spotify.

Canadian True Crime was included in the Apple Podcasts (Canada) #BestOf2018 list.
Creator + host
Canadian True Crime is primarily written, researched and narrated by Kristi Lee, an Australian who has lived in the Greater Toronto Area since 2009, and is now a proud Canadian citizen. Kristi is an avid true crime enthusiast and podcast listener. Towards the end of 2016, she saw an opportunity to create a podcast dedicated solely to true crime stories in Canada. The rest is history...
Kristi is married, has two little Canadians and a golden retriever called Bruce. By day she continues to work full-time in marketing and communications in downtown Toronto's financial district, and after the kids are in bed is when she creates episodes for Canadian True Crime.
Audio editing, production + mixing
Erik has been editing the audio for Canadian True Crime since mid-2017. He lives in the Greater Toronto Area.
Research + writing
Haley Gray is long time devotee of podcasts, both behind the mic and as a listener. She's been podcasting regularly since May 2016, starting with her comedy/true crime podcast "Curiosity Kills" and then to creating and producing a serious true crime podcast titled "Murder Road Trip". While finishing her undergraduate degree, Haley found that her passion lies within research. She enjoys finding all the bits and pieces that make a story come to life and communicating that information to hosts who then create a narrative. Other podcasts she has researched for include The Fall Line, True Crime Fan Club, Once Upon a Crime, and Crime & Precedents, and the Parcast Network's: Crimes of Passion.
See website: Haley Gray Research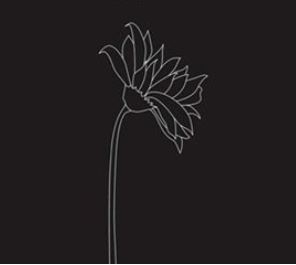 Research, Media
Enya Best is a lover of words. She has a long history of writing, from contributing to a local magazine, to publishing her own book - Bloom. She was born in England, grew up in Saudi Arabia and currently lives in the Greater Toronto Area. She loves to challenge herself with new projects. She joined the team in August 2018, challenging herself to take on the world of true crime.